Salzburg Congress 
Salzburg Congress, the venue for ICCBH 2024, is a multifunctional conference centre in the heart of the city of Salzburg, and offers 15,000m² of event space on five floors – in up to 15 halls. It is the perfect stage for international congresses, conferences and meetings, product presentations, public and private events.
You can find a location map for Salzburg Congress HERE
General information about Salzburg
Salzburg is the capital of the Austrian state of Salzburg or Salzburgerland. It has a population of approximately 150,000 people and is the fourth largest city in Austria (after Vienna, Graz and Linz).  It is situated in a level basin on both sides of the Salzach River, near the northern foothills of the Alps and the Bavarian (German) border. The narrow lanes and broad squares of the centre of this historic, baroque city with its rich mix of art and architecture, was added to the UNESCO World Heritage List in 1996. 
Salzburg is a very popular tourist destination and famous for mainly four things: Its Baroque architecture and general prettiness; as the birthplace of Wolfgang Amadeus Mozart; the world-class Salzburg Festival, a series of opera, concerts and theatre performances during the summer; and as the place where the movie "The Sound of Music" was shot.
The City is located in a very pretty part of Austria, where the Alps meet the flatter hill region to their north, with lots of lakes within easy reach in the Salzkammergut and the Salzburger Seenland. The city itself is situated by the river Salzach and at an altitude of approximately 430 metres; it is shaped by several hills. The exceptionally well-preserved Medieval and Baroque old town (city centre) is testimony to the wealth of the former city-state. This was primarily due to salt and gold mining in the south of Salzburg. The heyday of the principality was in the 17th century, when Salzburg was among the richest areas in Europe.
Travel
Due to its ideal location between Munich and Vienna, Salzburg is readily accessible from every direction. The modern train station, an airport close to downtown, plus the many local and long-distance bus connections, make it easy to travel into the City.
Located just 4 kms from the city centre, Salzburg W. A. Mozart Airport is the second-largest airport in Austria and served by several different airlines. Direct flights to Salzburg are available from the larger European cities and it has excellent connections to the hubs in Frankfurt, Vienna, London, Berlin, Düsseldorf and Istanbul.  The major international airports in Vienna and Munich are only about 2 to 3 hours away using public transportation.
Salzburg's historic city center and the main train station can be reached in only 15-20 minutes from Salzburg Airport by taxi or public bus. From Salzburg airport, the trolleybus lines 10 (direction Sam) and 2 (direction Obergnigl) will take you to the centre of Salzburg's old town in 15 and 23 minutes respectively.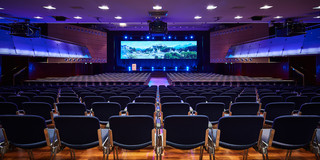 Weather
In June, you can expect many hours of sunshine and mild temperatures, however, you should be prepared as rainy days can be just as likely.  In Summer, you should have lightweight clothing and a jacket for the evening in your suitcase. And when you are coming to Salzburg, it always makes sense to bring an umbrella.
Time Zone
In June, Salzburg is in the Central European Summer Time (CEST) zone – (UTC + 2hrs / BST + 1hr).
Electricity
The standard domestic electricity supply in Salzburg is 220 V, 50 Hz, standard two pin plugs.
Language
German is the official language of Austria, with most people in Salzburg speaking the Austro-Bavarian dialect. Most of the younger generation in Salzburg speak English fairly well, but you should have a few German phrases in your pocket just in case.
Visa
Please check passport and visa requirements in due time before your departure.  Most non-EU citizens, including passport holders from 59 countries such as the USA, UK, Canada, Australia, Japan, New Zealand, and various European countries, can visit Austria visa-free for stays of up to 90 days.  Should you need a visa these can take a while to be processed, so leave enough time before departure to apply.  For more information about Austria travel and entry requirements please click HERE.
Currency
The currency of Salzburg is the Euro. Notes come in denominations of €5, €10, €20, €50, €100, €200 and €500. There are coins for one, two, five, 10, 20 and 50 cents, and €1 and €2.
Tipping
Service charge and tipping habits and amounts are much the same in Austria as elsewhere in major European cities.  Service is rarely included in restaurant and bar bills so if the service has been good it would be appreciated if you could tip. When tipping service staff, Austrians normally add between 5-15% to the bill by rounding up to a convenient number.  With taxis a common approach is to round your bill up to the nearest euro or up to 10% of the final fare for good service.
Smoking
Smoking in enclosed public places was banned on 1 November 2019 which is enforced by Austria smoke-free law.  This regulation also applies to waterpipes and electronic cigarettes. Smoking is permitted in outdoor areas.
Free WiFi Internet
As well as the conference venue and most probably your hotel, with "Salzburg surft!", Salzburg offers its visitors free WiFi access at public locations. Hotspots are located in Mirabell Gardens, at the town hall on the Getreidegasse, on Mozartplatz, Kapitelplatz and Kajetanerplatz squares, and at Marko-Feingold-Steg bridge.
Opening hours
Shops in Salzburg are generally open Monday to Friday 0900-1800/1900 and Saturday 0900-1800.
While shops, many bakeries, and most supermarkets are by law closed on a Sunday, this doesn't mean your day in Salzburg must be uneventful. In fact, almost all of the tourist attractions, museums, and day trip destinations are open and operating, so you can explore the city just like any other weekday.
The bars and restaurants in Salzburg have varying opening and closing times and food service times so it is best to check online or with the individual establishment.
Banks are generally open from Monday to Thursday from 08:30-17:30, Friday from 08:30-16:30 and are closed on Saturday and Sunday.
Useful phone numbers
Country code: + 43
International call prefix: 00
Salzburg area code: (0) 662
EURO emergency number: 112
Fire department: 122
Police (emergency): 133
Ambulance Service: 144
Doctor's Emergency Service: 141
Salzburg tourism
The following websites have more information about things to do and places to eat and drink in and around Salzburg:
Official Travel Guide to Salzburg – https://www.salzburg.info/en
Visit Salzburg – https://www.visit-salzburg.net/
Austria Travel Portal – https://www.austria.info/en/where-to-go/provinces/salzburg